3 tags
It's about time! ...Tech sites become more...
First off, my hats off to any entrepreneur who is willing to put him/herself out there and take the risk to start a company, sell to customers, and raise money. I wish I could to it myself, but that's another story. I came across this article this morning: http://www.businessinsider.com/there-are-too-many-founders-raising-millions-of-dollars-without-any-plans-2013-4 A while ago, when I...
Twitter Hacking Puts Focus on Security for Brands →
With attacks on the Twitter accounts of Burger King, Jeep and others, the site's relatively lax security is a concern.
3 tags
Implicit and Explicit Profiles
There are many startups attempting to build content recommendation and curation algorithms. Their approches are varied and range from the simple to the very complex. I would generally categorize the simple approach as using explicit profiles. Explicit profiles are built by asking directed questions (What are you interests?) and tracking usage (What articles have you read?) The complex...
3 tags
Assisted Serendipity
The winner of the content recommendation and curation race will be the first to solve assisted serendipity. Show me things I didn't even know I wanted. This can be a contrasting point of view, background or historical context or just an undiscovered source of information. The only company that has come close is Pandora and it wasn't cheap nor easy.
3 tags
2 tags
Evolution of Content Discovery Tools
In the beginning, there were a handful of sites where you would go to to seek information (CNN, ESPN, WeatherChannel etc.) As the amount of information grew, companies were developed to help categorize and sort information (Yahoo), then came search engines. Today, we've had a massive shift in the way we consume content. We no longer have to pull or seek out content. The majority of...
1 tag
New Year's Resolution - keep this blog alive and...
I've attempted to blog several times, but it always fell off my plate. So I'm going to make it my New Year's Resolution to keep at it. Stay tuned as I make lots of random statements, share what I'm reading, and just blab.
2 tags
Fitocracy Blog: Getting Fitocracy Back Online →
fitocracy: Like many other startups, we use Amazon Web Services (AWS) to run Fitocracy's website and iPhone app. Our main stack consists of half a dozen Elastic Cloud Compute (EC2) web instances, an EC2 Redis instance, and an Relational Database Service (RDS) instance that are all located in us-east-1…
Brian K Balfour: Achieving The Network Effect: ... →
brianbalfour: One of the most defensible positions for a startup is if you can achieve the network effect. The network effect is so strong that it has kept large companies in business for a long time, despite bad products and numerous competitors. Craigslist is a perfect example. It is only recently that a…
The Naive Optimist: I'm tired of the opportunists... →
ryanleecarson: The billion dollar tech startup valuations and acquisitions are starting to attract a lot of opportunist to the industry. A lot of these people are not technical and they know they need a CTO to get to get to MVP. I don't have any problem with non-technical founders teaming up with…
Strong Opinions @marksbirch: Twitter Discovery Tab... →
marksbirch: I tried out Twitter's newly rolled out Discovery tab to see if it could do as good a job as Knowaboutit or News.me (two social media automated curation / content discovery newsletters that I had been recently using). This is what "filtered" to the top: Really Twitter? While I love Japanese…
2 tags
Setting up your machine for Ruby on Rails...
So you want to learn how to be a programmer. And so you log onto CodeAcademy, crack open a book, or attend a Ruby On Rails class. What most courses fail to do is to help set up your computer for programming. It's one thing to write some code into a console and get a response. It's another thing to view a live site in your browser. I recently set up my MacBook Air for development. I...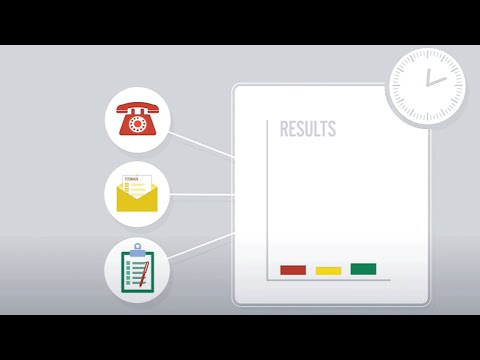 3 tags
Why is the internet getting so messy?
Call me old fashioned, but I like clean lines, white space and nice typography. But recently, Pinterest's success has spawned a new layout for images. I like this from Flickr.com. It's easy to scan and take in the content without getting lost. It works great for Svpply.com I'm just overwhelmed by Pinterest. My eyes are all over the place trying to view each image and...
Gerd Ludwig's 'Long Shadow of Chernobyl' project -... →
Amazing photos
3 tags
Getting a job in VC
Without fail, I get at least one email a week asking about how to break into VC. I will give my short answer, and then point you to some other posts with great answers and advice, much better than mine. There are two common paths to becoming a VC: You worked in the startup space You have transactional experience as a banker Some other common traits: Have a network of entrepreneurs and...
My thoughts on Reid Hoffman's The Start-up of You
I received a copy of Reid Hoffman's The Start-up of You at SXSW and read it on the flight back home. Interestingly, my blog is called Perpetually in Beta, which is the what the book stresses - always be changing. The book challenges the reader to don't become complacent and always be improving. Overall it's a good book and a worthwhile read. The world is ever changing, so we...
3 tags
Random Stuff: What HootSuite has taught me about... →
swolfgang: With HootSuite surpassing 3m users and generating significant revenue, I thought that this would be a good time to reflect on the investment we made back in December 2009 and share what I've learned since. For quick background, I reached out to Ryan, the CEO and founder, in spring 2009. It was…
6 tags
Learning To Code with CodeYear.com
CodeYear.com is a great idea. They will send you a weekly homework assignment that will teach you how to code. I also like the marketing push to coincide with New Year Resolutions. Sign up if you haven't already.  I did. Great idea, but how many people will finish and gain enough skills to actually land a job or launch a successful app? We all know majority of new years resolutions are...
7 tags
Investment banks are now in the startup scene
Lots of change is going on in the startup investing landscape. Institutional seed funds/incubators/accelerators, acqui-hires (Gowalla), and now investment banks. Goldman Sachs recently held a "Private Internet Company Conference" in Las Vegas. Why? Because the internet landscape is changing and they don't want to be left out. It takes small amounts of investment to get started,...
Password Strength « explain xkcd →
Very enlightening.  We need to retrain how we think about password strength
2 tags
Too many subscriptions
Birchbox has gotten a lot of great press and buzz in the startup community and it's generating a lot of copy cats. Birchbox works because of a specific set of circumstances, to replicate for a different industry and audience will be challenging.  Scott Brit wrote an excellent post about his attempt in the space.  Does the consumer have too many subscription services? Is it just wasteful...
I'm going to start speed blogging
I can't seem to make time to craft my blog posts.  So I'm going to experiment with speed blogging by just drafting in Plaintext in iOS, copying to Tumblr to add links, and then publishing - spending no more than 10 minutes editing. So pardon my half-baked thoughts.
3 tags
Build a proper financial model
In my career, I've build hundreds of financial models and reviewed thousands more for everything from VC funding to M&A to LBOs. Lately, I've been receiving half backed financial models.  I'm not talking about seed companies where the focus is the product and getting the first customer. I'm talking about companies with a product and paying customers.  I'm not...
4 tags
Watch
I saw the first two episodes of Techstars on Bloomberg over the weekend and I think it's a pretty good depiction of building a startup. So far is shows how hard, tiring, and humbling the experience is for a startup. I'm sure in the end, it'll be about the wins and the funding.  What they need is an annual update on the companies and their founders. The first...
a blog by pud: Fucking Sue Me →
pudjam666: So, It was 1998 and the dot-com boom was in full effect. I was making websites as a 22 year old freelance programmer in NYC. I charged my first client $1,400. My second client paid $5,400. The next paid $24,000. I remember the exact amounts — they were the largest checks I'd seen up til that…
The Beautiful Savings Blog: So Long, and Thanks... →
I know how Aaron feels. A attempt that results in failure can be a huge accomplishment. I know it was for me. beautifulsavings: Beautiful Savings is officially dead. Beautiful Savings was the first business I've ever started. I wanted to take a minute and write about the experience of bootstrapping your own startup. Some things I did well, and many things I did poorly. First of all, you...
1 tag
Secret Interview Question
I've shared this tip several times and heard great responses. So now I'll let everyone in on my secret interview question. During the course of my last job search, I came up with a great question to ask the interviewer. I used it 18 times and was able to predict the outcome of 11 interviews. I got 3 wrong and I couldn't get a read on the rest. That's a success rate of...
bijan sabet: The evolving venture capital business →
bijan: Before I got into the venture business, it seemed like there were a number of rules that many VCs held as sacred. I won't go into all of the "rules" on this post, but the most typical one was the "20% rule." The idea was that VCs would tell founders (and their limited partners) that they…
Be Lucky (another story)
I heard some great news last week.   A few months ago I started a mentoring relationship with a person who wanted to break into investment banking.  He made up his mind and jumped in head first; he quit his job and enrolled in an investment banking course. I worked with him on real world modeling exercises and general interview prep. We talked about how difficult it would be land interviews let...
4 tags
Filtering the noise
Approximate 600 links flow through my lmai twitter feed daily (will try to chart later).  I may see 20 of those because I happen to be in twitter at those times. I ignore most, I favorite some (which gets added to my ReadItLater list thru iftt), and a few I'll read on the spot. On top of that, add Facebook, emails, and RSS.  There is just too much stuff. I've been playing with...
3 tags
How I got a job in VC
This is a list of things I did to prepare for a VC job search.  It is not all encompassing, but rather some things I thought would be useful to others. Mark Davis Peter has a great series of posts on Getting the VC Job.  I read all of them and definitely recommend them. Read everything  - VC blogs -  Larry Cheng has complied a list which he updates annually.  I added the top 20ish to my RSS...
4 tags
Financial Modeling Competency Test
I recently concluded a search for an investment banking analyst/associate as my replacement (another post).  I laid out the specifics, mainly work experience and education, and got flooded with qualified, under-qualified, and over-qualified applicants.  There was no way to determine who to take to the next step.   I needed a screen for minimal competency, but I couldn't find anything for...
1 tag
Why Quora will fail and Stackoverflow-esque sites...
http://cwora.com sums it up pretty nicely. A lot of people start of by saying, "This is a dumb question, but …" and my reply is "there is no such thing as a dumb question".  Not true with Quora.  There are dumb questions.  There are also spam, marketing, redundant questions and answers. Don't get me wrong, there are some great conversations going on, but in...
4 tags
How many apps is to many?
It seems like every company wants to have an iPhone/Android app, from the big brands to the small retailer.  Why? From my experience, most people don't use all that many apps on a regular basis. This is what I use: Almost daily: Mail, Safari, Twitter, Evernote, iTunes, Google Voice, NYTimes, Instapaper, WSJ, At last weekly: Mint,  Maps, Foursquare, Skype, RunKeeper, Yelp, rotation of...
Watch
Happy Holidays
6 tags
Who is ultimately responsible for privacy?
Who is ultimately responsible for privacy if that privacy is violated through the use of an API? The user of the API? The owner of the API? I was recently using a photo website that connected to various social networks to display my photos.  I found a security issue where if you change the id variable in the url, you can view another person's pictures.  I'll address this in a...
2 tags
Watch
Does the title of a post influence our thinking? This video was posted on Business Insider under the title   AOLer Quits In Dramatic Fashion (AOL) - the comments were relatively positive except for some back and forth about AOL the company, not the video. The same was posted on Buzzfeed under the title Boring Video of Woman Quitting Aol  The comments were much more negative. I haven't...
5 tags
Fash911.com quiet launch
Fash911 is finally up and running. The site has changed directions a few times and this is the latest incarnation - crowdsourced fashion and beauty news. It's a Digg/Reddit for fashion.  Digg and Reddit are too general and random.  Yes, there are categories and channels, but they're not well populated.  We feel a niche site can attract and serve a better audience. More to come...
How to become mediocre at StarCraft II really fast... →